Along with online marketing comes marketing collateral and displays. At Prosperous I.M. we like to take the opportunity to be creative each and every chance we get. It's the difference between good work, and amazing work.
Our creative team has the ability to meet any and all of your creative needs. We do graphic design, video creation, video editing, logo design, and we execute identity packages.
Graphic Design
We are all about making things look awesome. The more it pleases the eye, the more it draws people in.
Video Creation
Need a video from scratch? Our team can help you create an effective and beautiful video from start to finish.
Video Editing
Got video footage but need help piecing it all together? We can assemble your footage and package it up with a nice bow on top!
Logo Design
If you are stumped on a logo for your company or idea, you don't need to worry with team Prosperous on your side.
Identity Package
Team Prosperous covers all your bases when it comes to your Identity Package.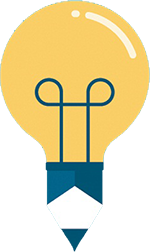 Eddie Hill
Grand Master Prosperite
(850) 462-5272