- Mike Misky
"Our company has been using Prosperous for over two years now. We have seen a significant increase in our call volume and google searchability. We liked them so much that we asked for help when we opened our new location"
- Amanda Gianotti
"Prosperous IM makes online marketing easy. They know what they are doing and their reporting features are really good."
- Gary Anderson
"We have continued to see our online presence grow, which has benefited our bottom line immensely."
- Jason Malone
"The team at PIM have been phenomenal at helping us create marketing tools and boosting our reach to customers…"
- Tiffany Tabares
"We really needed a company that could help grow our online presence.  Prosperous IM did just that and more in a very short time…"
- Bonnie
"Prosperous IM has been doing a great job of keeping me up to date with all of the work they been doing for my business…"
- Jeff Powell
"Prosperous IM has been our marketing partner for years. They have done an excellent job with all the services they provide…"
- Malena Morehouse
"Prosperous IM has helped me keep my business very visible on the internet as parents look for VPK and summer camps."
of millennials identify social media as one of their preferred channels for communicating with businesses
of companies now say they have dedicated social media teams
of companies are using digital marketing, but don't have a plan!
Our Mission Is Simple: Acquire More Quality Leads For Our Customers!
We fulfill this mission by Search Engine Marketing (S.E.O.), Pay Per Click Marketing (P.P.C.), Social Media Marketing, and Reputation Marketing. We are also a full service web development and digital marketing agency.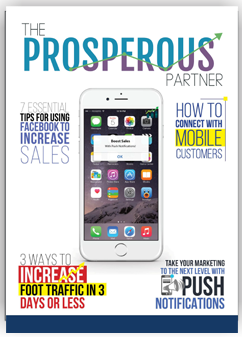 The Prosperous Partner Online Marketing Magazine
Eddie Hill
Grand Master Prosperite
(850) 462-5272