Prosperous I.M. Inc. was founded in June of 2011 by Eddie Hill. We are a full service online marketing agency and certified Google Partner. We have grown 500% in the past year and continue to help our client partners prosper with their online marketing in the US and Canada. Our philosophy is simple, deliver results for the client.
Scroll down to meet our awesome Prosperous I.M. team!
Grand Master Prosperite
Eddie Hill has been an invaluable leader, team member, and tremendous resource at Prosperous I.M. as our Grand Master Prosperite and founder. Graduating with a Bachelors of Science in Broadcast Communications from the University of Wyoming, Eddie started his secular career in radio and quickly began a passion for all forms of traditional media marketing. Eventually he transitioned into online marketing building his first website in 1998.
He is always attending seminars, webinars, conferences, reading up on the latest news and trends and speaking with high-level executives and representatives from today's top online platforms that dominate the internet marketing world to ensure we maintain our competitive edge in our internet marketing practices.
Eddie is also invited over a dozen times a year to teach Online Marketing to local business owners for local Chamber meetings, the Better Business Bureau, and several national associations. He is a two time winner of the prestigious "Speaker of the Year" award for the Awards and Recognition Association.
Eddie remains very involved with the local Pensacola, FL Community. He is the Past President of Pensacola North Rotary, Past President of Pensacola LEADers, the Past President of the Southeast Award Professionals and a Certified Recognition Specialist and currently sits on the executive committee of the Better Business Bureau of Northwest Florida. In his spare time, Eddie enjoys spending time with his beautiful wife, daughter and son and they all share a love for traveling.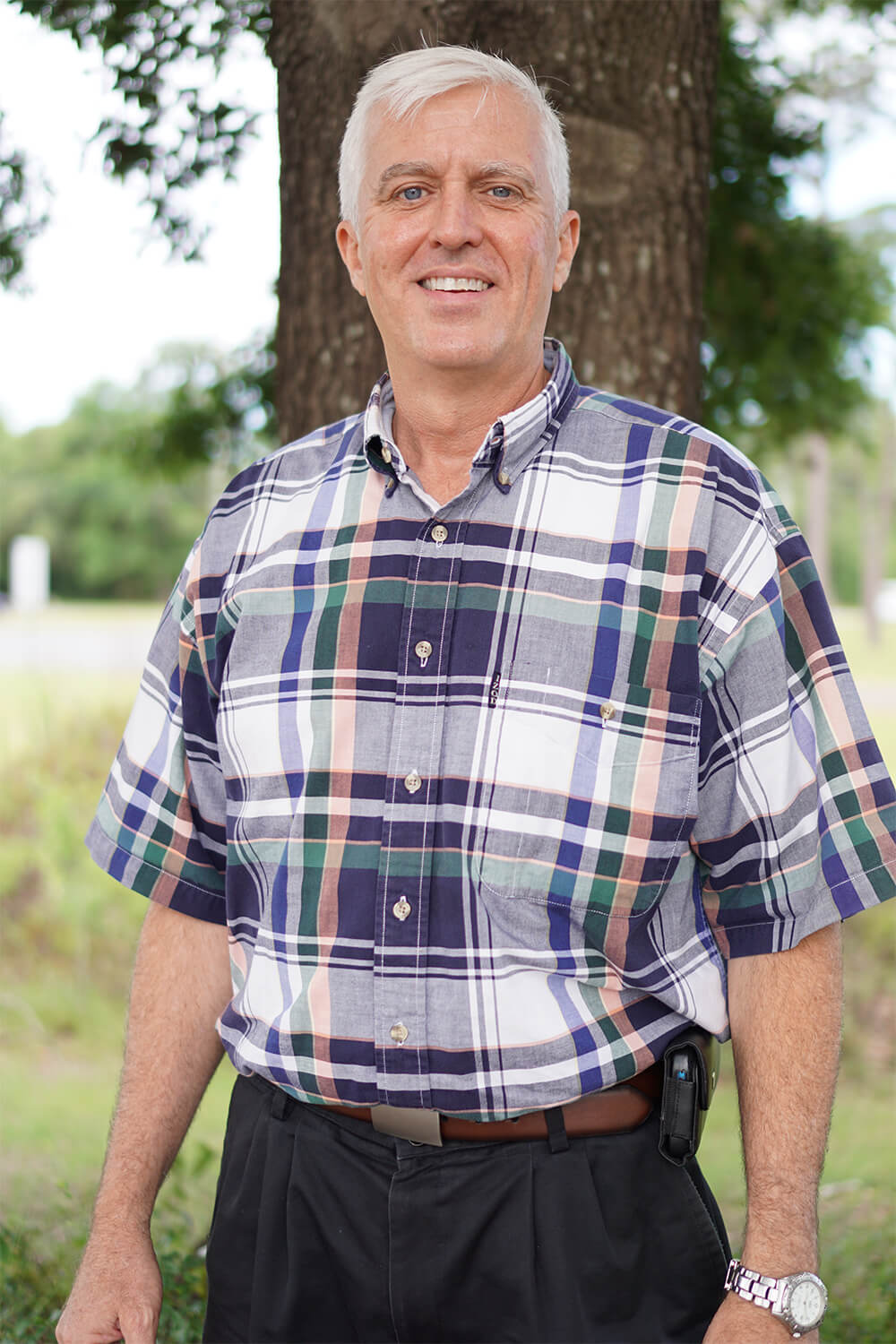 Project Manager
Oren was Eddie's first employee to start this great adventure of starting Prosperous IM inc. He started working for him in late 2009, and was doing local businesses for his Mr. Powell and Mr. Eddie. After seeing his website ranking front page and number one on Google, he loved it, and was wanting to learn more and help other businesses. Now, he has climbed up the ranks to be one of the managers of the business.
Oren is a student at University of West Florida getting his degree in Computer Information Systems. He loves being active, playing sports, and being involved with his fraternity, Alpha Tau Omega.
AP/AR/HR Manager
Heather joined the Prosperous IM team in March 2016. She is our AP/AR/HR Manager. She handles all of our Billing and Human Resource needs. Heather was born and raised in Pensacola, FL. She enjoys traveling and sailing in her spare time.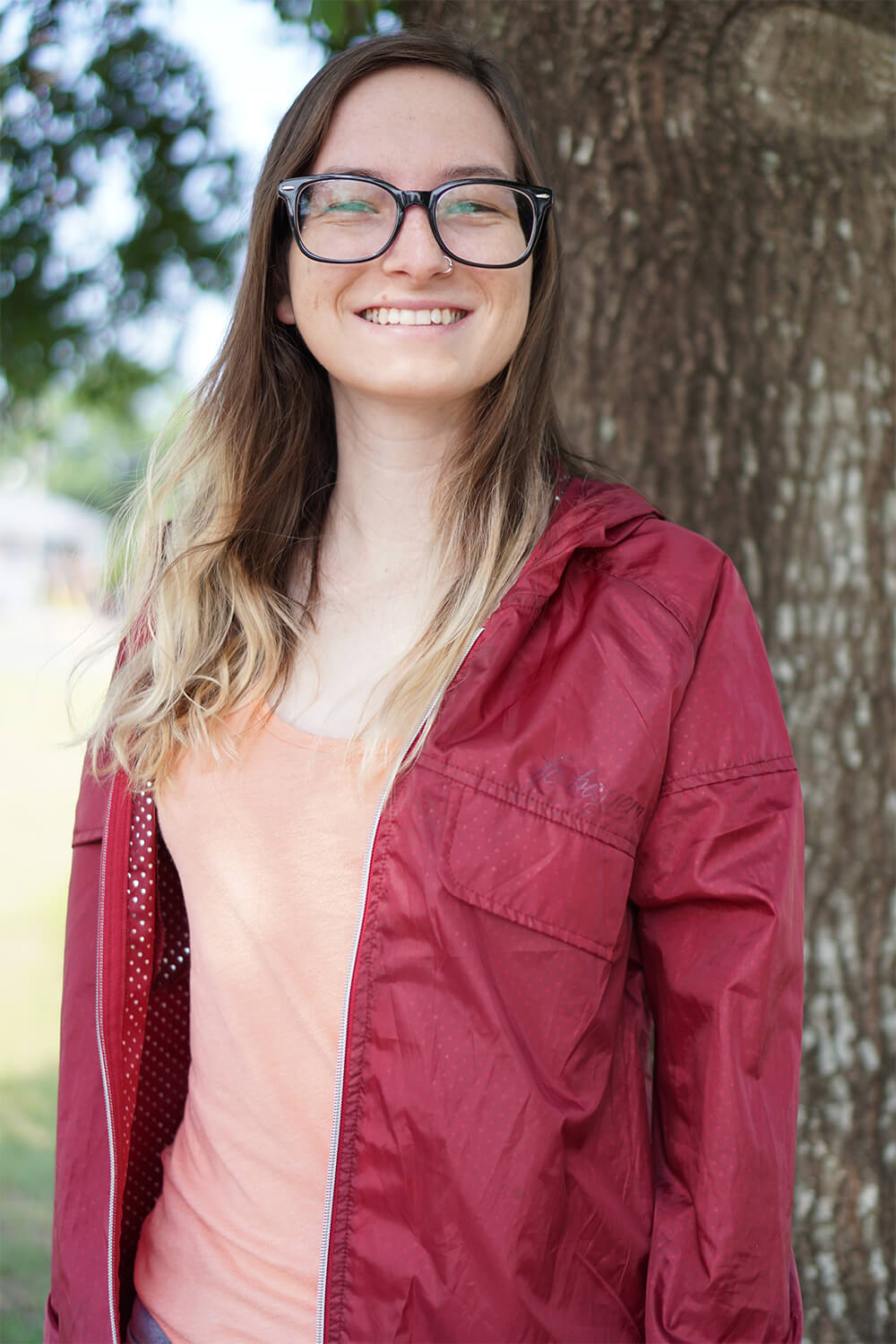 Social Media Specialist
Sydney started working for Prosperous IM in March 2016. She helps Prosperous IM inc as a Social Media Specialist. Sydney is the main person posting on any social media platform for clients and handle variety of tasks her managers need from her.
She was born and raised an "army brat", moved around a lot but her hometown is Raeford, NC. She is currently attending UWF as a Psychology Major. Some of her Professional accomplishments are graduating a semester early from high school, while working part-time at a clothing store. She was taking 4 classes in school and 1 accelerated English class online (She had to squeeze one whole school year worth of English work into a 6-week course). She got straight As by the end of the semester.
During her free time, she like to binge-watch Netflix shows, hang out with my friends downtown, and attempt to go to the beach (too much traffic and tourists).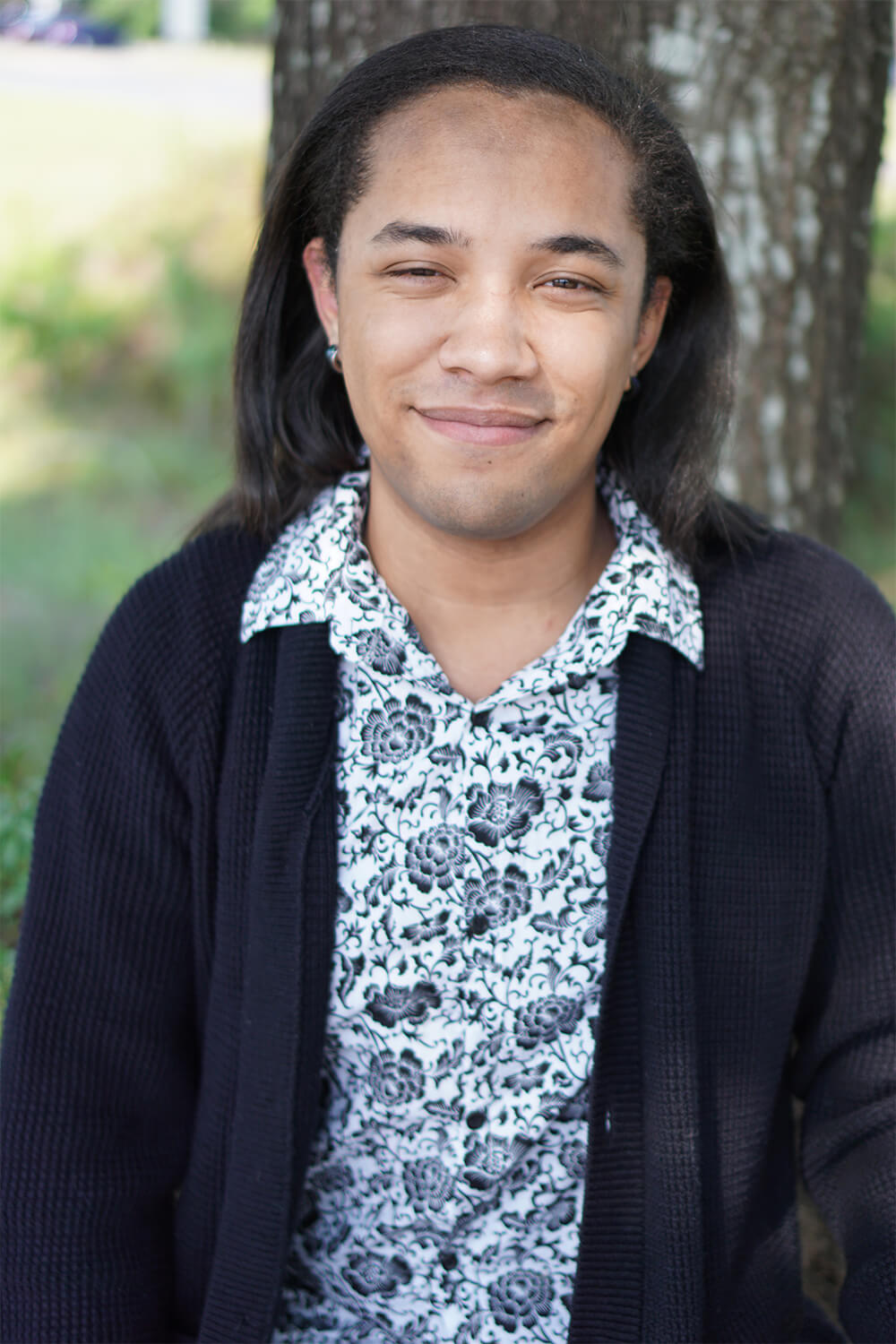 Web Developer
Judson is a staple on our team here at Prosperous I.M., and he has been an incredible asset to our team. An incredibly fast learner, Judson now holds the position of Web Devleoper for Prosperous I.M.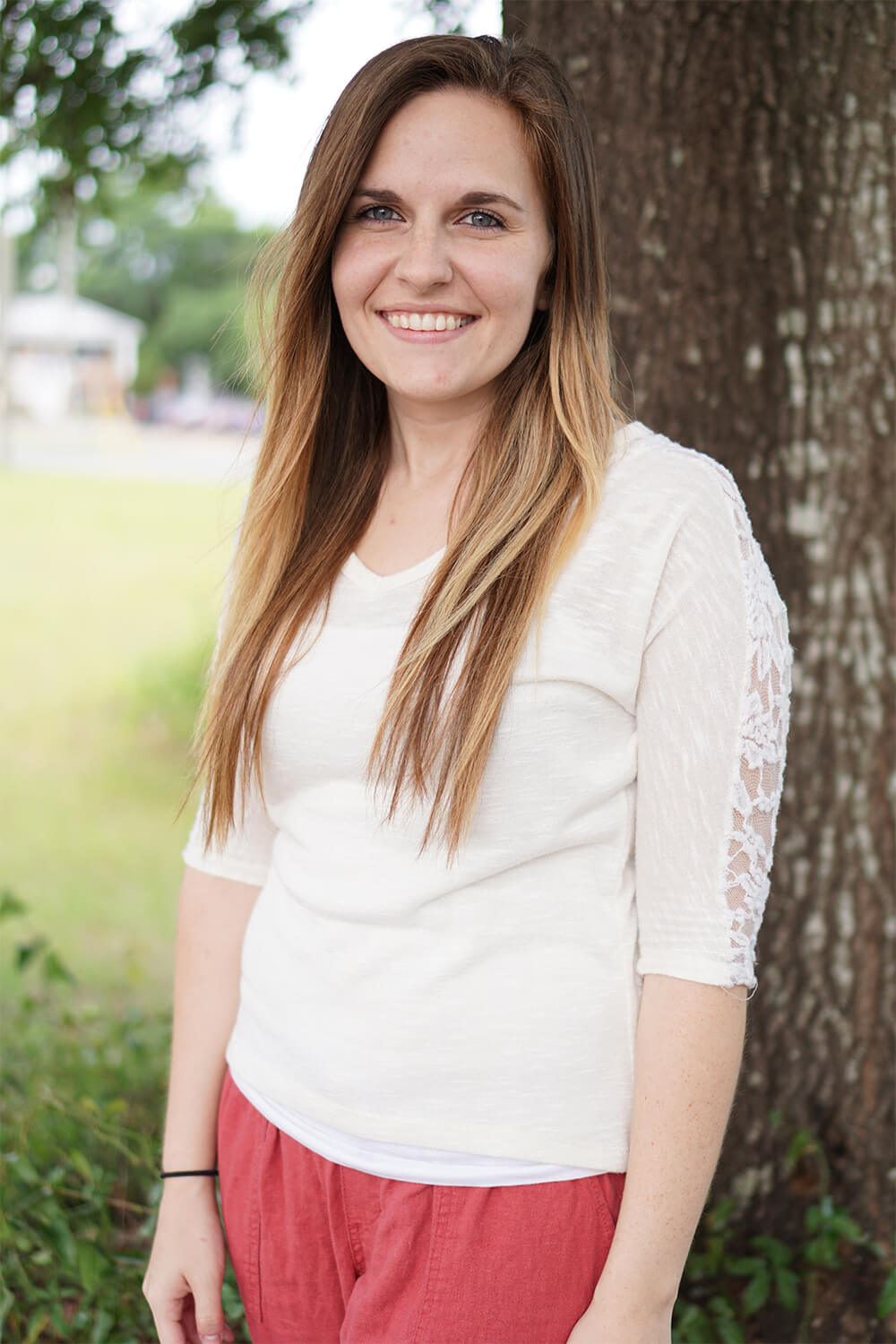 Search Marketing Strategist
Alaina joined our Prosperous I.M. team in October of 2016. At Prosperous, She's currently working on Search Engine Marketing for clients by creating videos, photos, and other content and posting them on the web on their behalf. Alaina was born and raised in Pensacola, FL where she is currently seeking a degree in Business at Pensacola State College. For fun, she likes to go to the beach, play beach volleyball, or play the piano and viola. She is also a big fan of jokes and a good laugh (a.k.a. The Joker)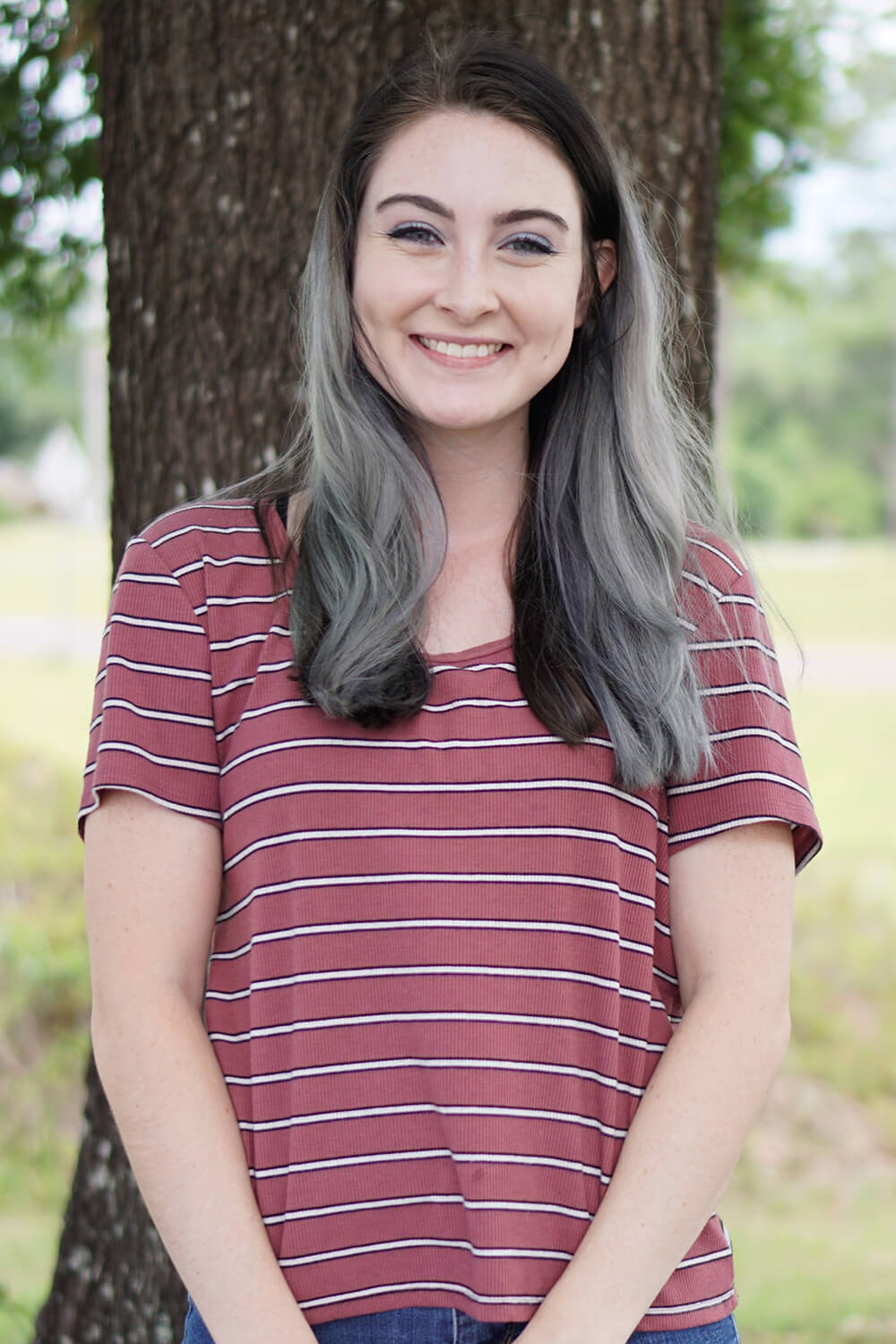 Web Designer
Lindsey started working for Prosperous IM inc on May 5, 2017 as a web designer. She was born in Pensacola, Florida and raised in Birmingham, Alabama and recently moved back to Pensacola. She recently graduated from Pensacola Christian College with a Bachelors of Science degree in graphic design.
In her spare time, she enjoys playing/teaching guitar, painting, drawing, and spending time with her husband John and their dogs Sailor and Skipper.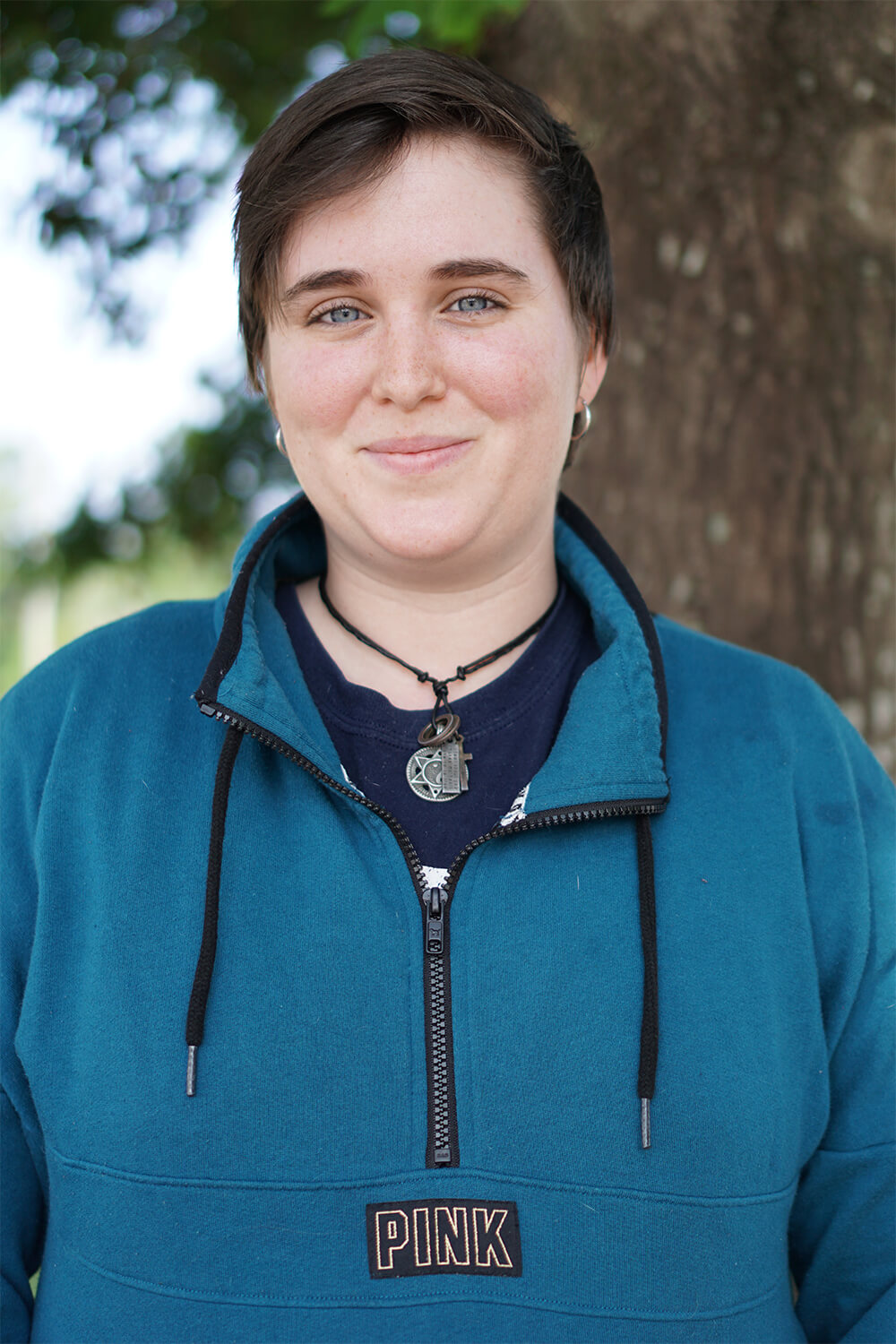 SEO Specialist
Tori joined our Prosperous I.M. team September 11, 2017 as our SEO Specialist. She is from Pensacola, Florida and enjoys drawing, animating, playing video games, and disassembling/reassembling tech. in her free time.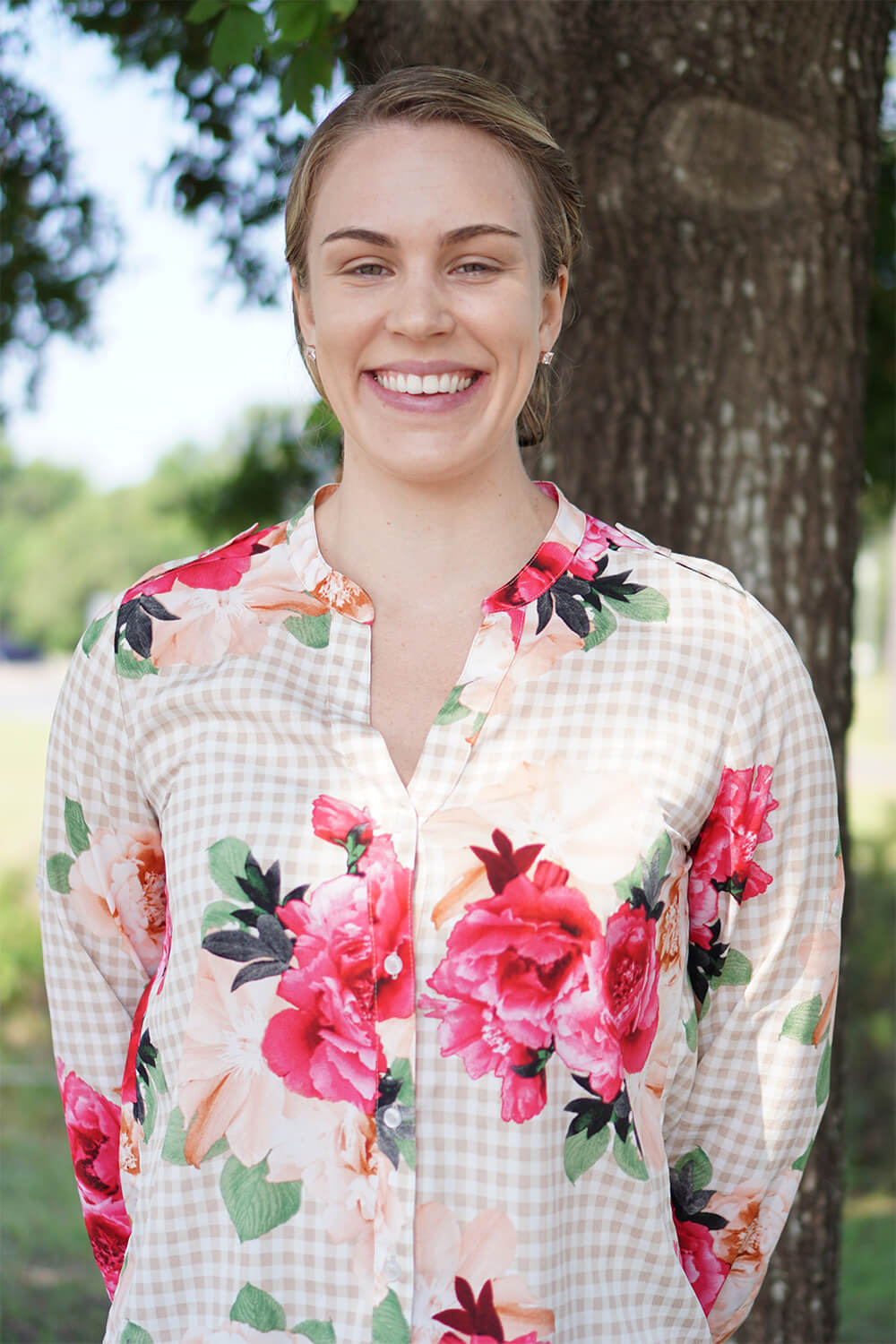 Account Representative
Cassidy started working at Prosperous IM Inc. October 2, 2017 as an account rep. She is originally from Hackettstown, New Jersey. Cassidy attended The College of Saint Elizabeth where she received a degree in business administration. In her free time she enjoys doing CrossFit, and playing with her two dogs Molly and Mia.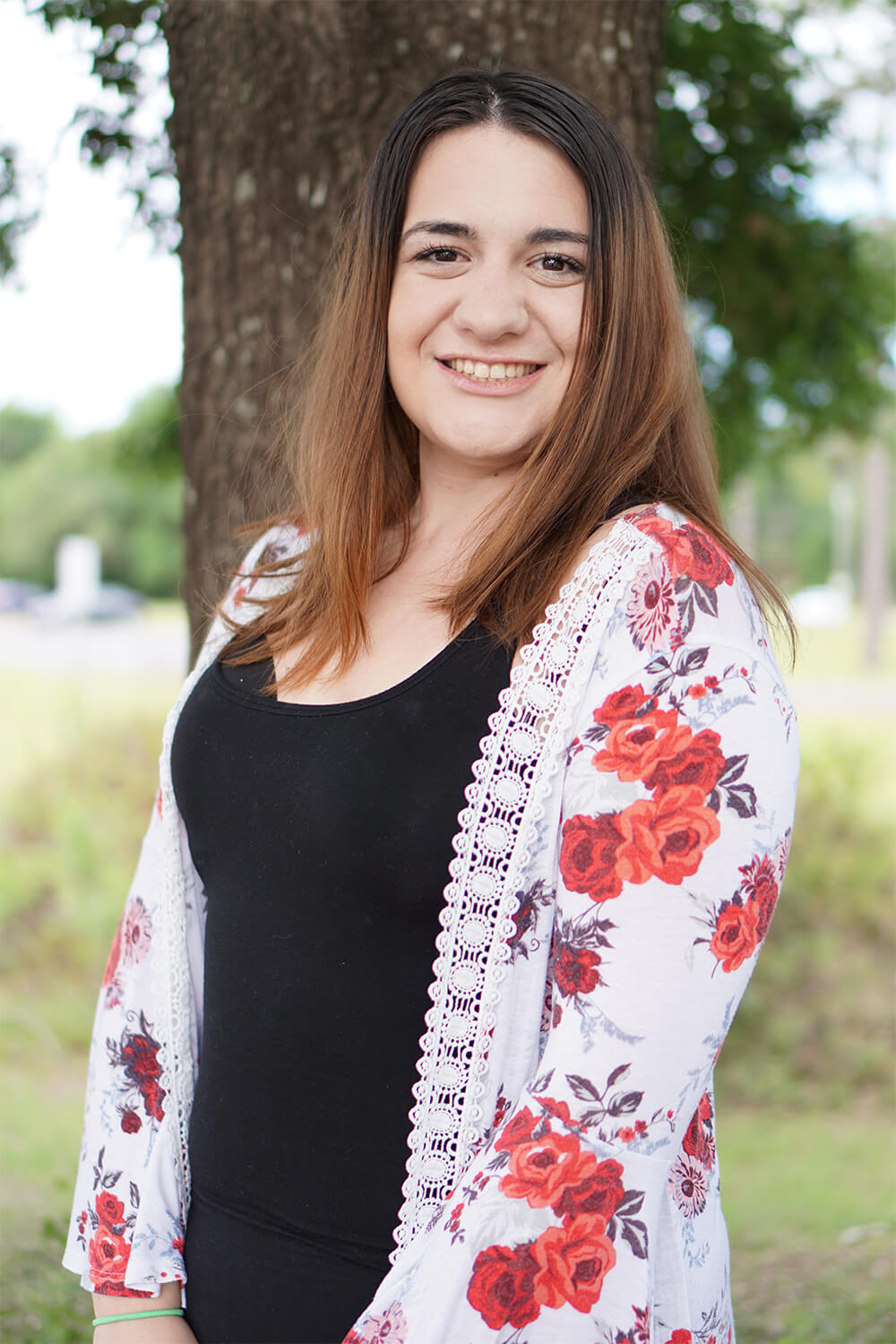 Social Media Specialist, Account Rep, & Content Writer
Cayla started working at Prosperous IM Inc. January 8, 2018 as a social media specialist, account rep, and content writer. She is originally from Long Island, New York. Cayla is currently attending UWF where she is pursuing a PR & Leadership Development degree. In her free time she enjoys working out, hanging out with friends, and cooking.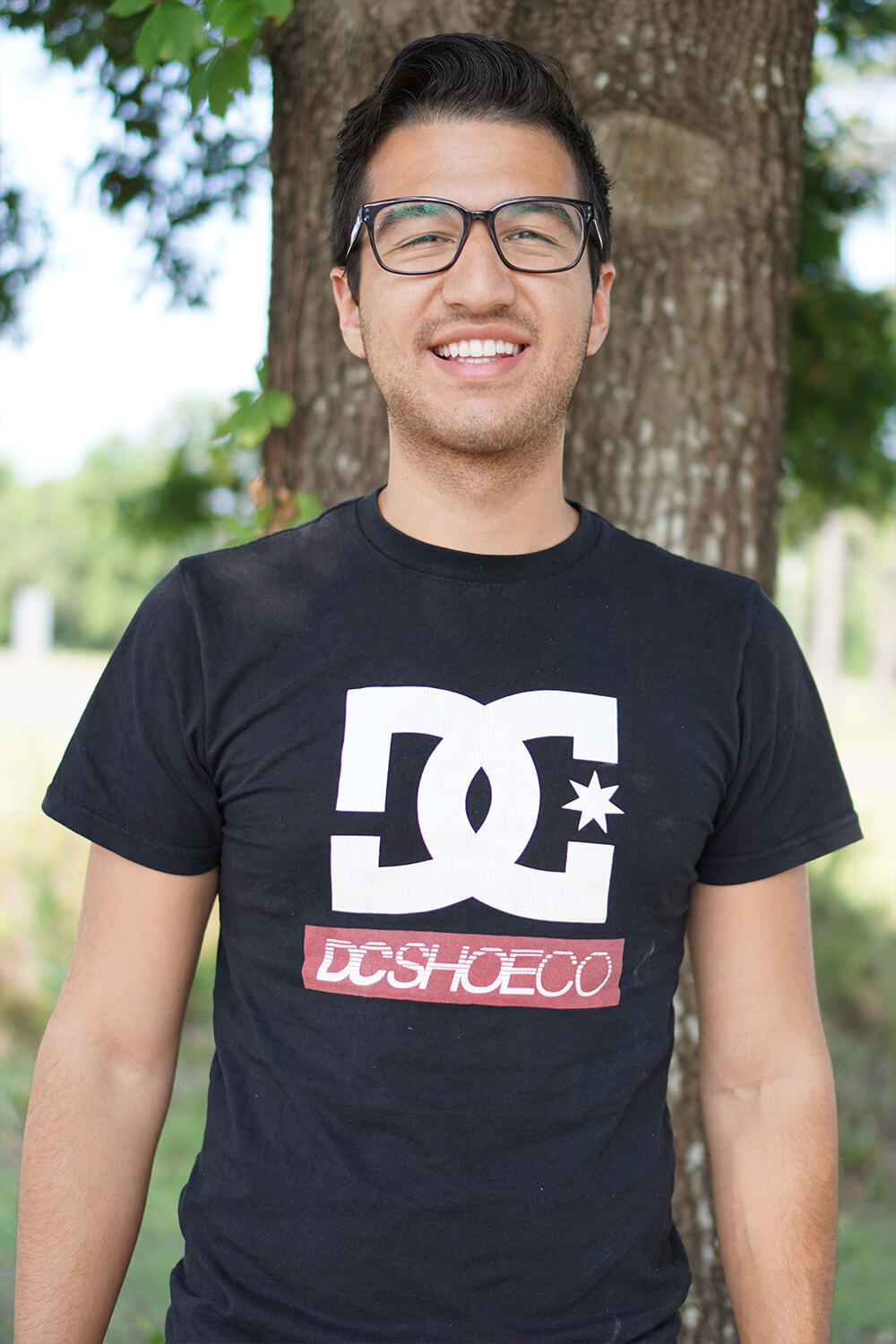 Content Writer
Gabriel started working at Prosperous IM Inc. March 15, 2018 as a content writer. He is from Denver, Colorado and is currently pursuing a Professional Writing degree at Pensacola Christian College. In his free time he enjoys adventuring by driving through random neighborhoods, down random streets and alleys, and going to the most random stores just to see what he can find. He tries to always make every thing he does an adventure and experience he'll remember forever.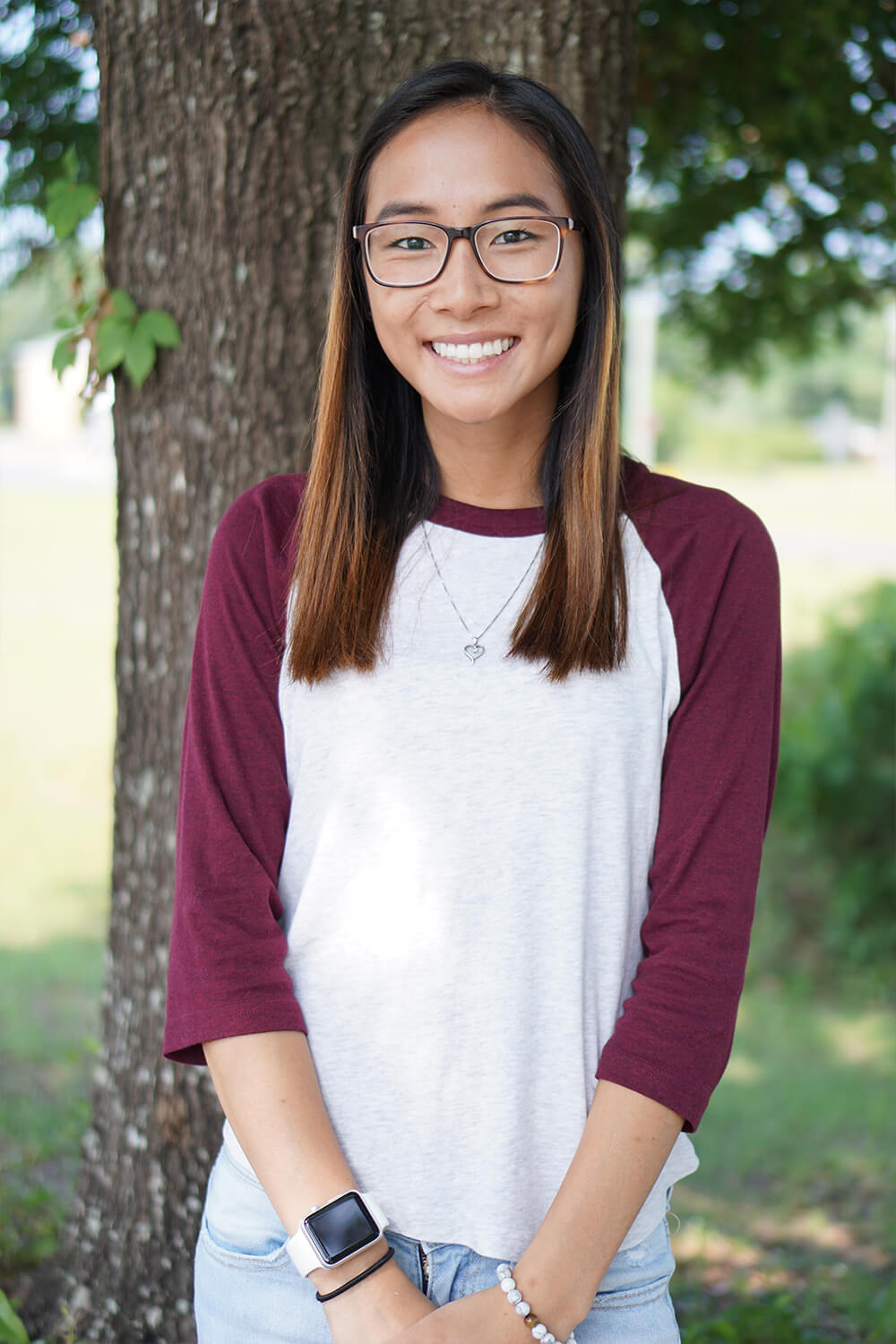 Content Writer
Emily started working at Prosperous IM Inc. in March of 2018 as a content writer. She is originally from Philadelphia, Pennsylvania, and is currently pursuing a Marketing degree at Pensacola Christian College. She received the President's Award for selling the most advertisements in her Professional Selling class, the highest ever in the college. In her free time she likes to go to the beach, play soccer, and spend time with her 6 nieces and nephews.
Search Engine Marketing and Sales Strategist
Bishop started working for Prosperous IM inc on August 1, 2016. He helps with the business in doing search engine marketing for various clients and specialize in sales for the business.  He is from the great city of Orlando, Florida and moved up to Pensacola, Florida for college right after high school.  He has a associate's degree and is currently pursuing a degree in Information Technology. He has won a few ADDY awards for design and have worked a variety of jobs from a phone store manager to a line cook. He enjoys working out, wake boarding and being physically active. He also has a huge interest in history and art.
Search Engine Marketing Strategist
Anthony started working at Prosperous IM inc in May 2016. He is responsible for Search Engine Marketing, Pay Per Click campaigns, and scheduling social media posts for multiple clients. He was born and raised in Miami, FL and came to Pensacola for his degree in Health Care Administration at University of West Florida. He is currently a senior at University of West Florida and a volunteer at Hope and Health Clinic. He is also a senior in the Alpha Tau Omega fraternity and loves tattoos, skating, and guitars.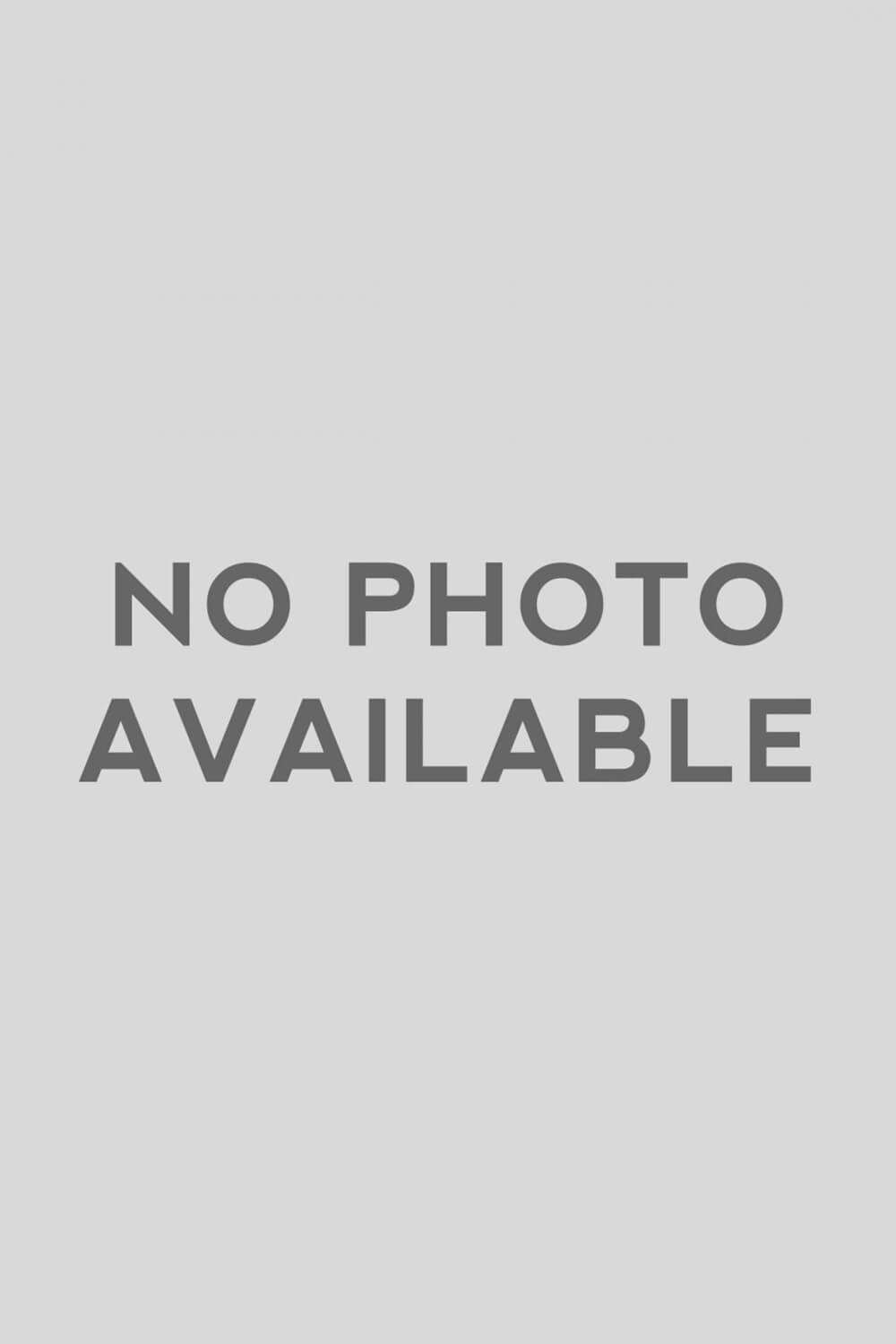 Technical Support
Brian Stroud is part of our Technical team, and is our current administrative assistant. The primary theme between all of his many roles is to ensure that things continue to run smoothly. Brian takes the lead on maintaining local network security, writing procedures for emergencies big and small, making sure invoices go out, and many other things. He counts being Times person of the year 2006 among his many achievements.
Brian was born and raised in Pensacola, FL where he is currently attending Pensacola State College part time to pursue an associate in Computer Science: Computer Programming and Web Development. Some of his hobbies are gaming and Pokemon Go!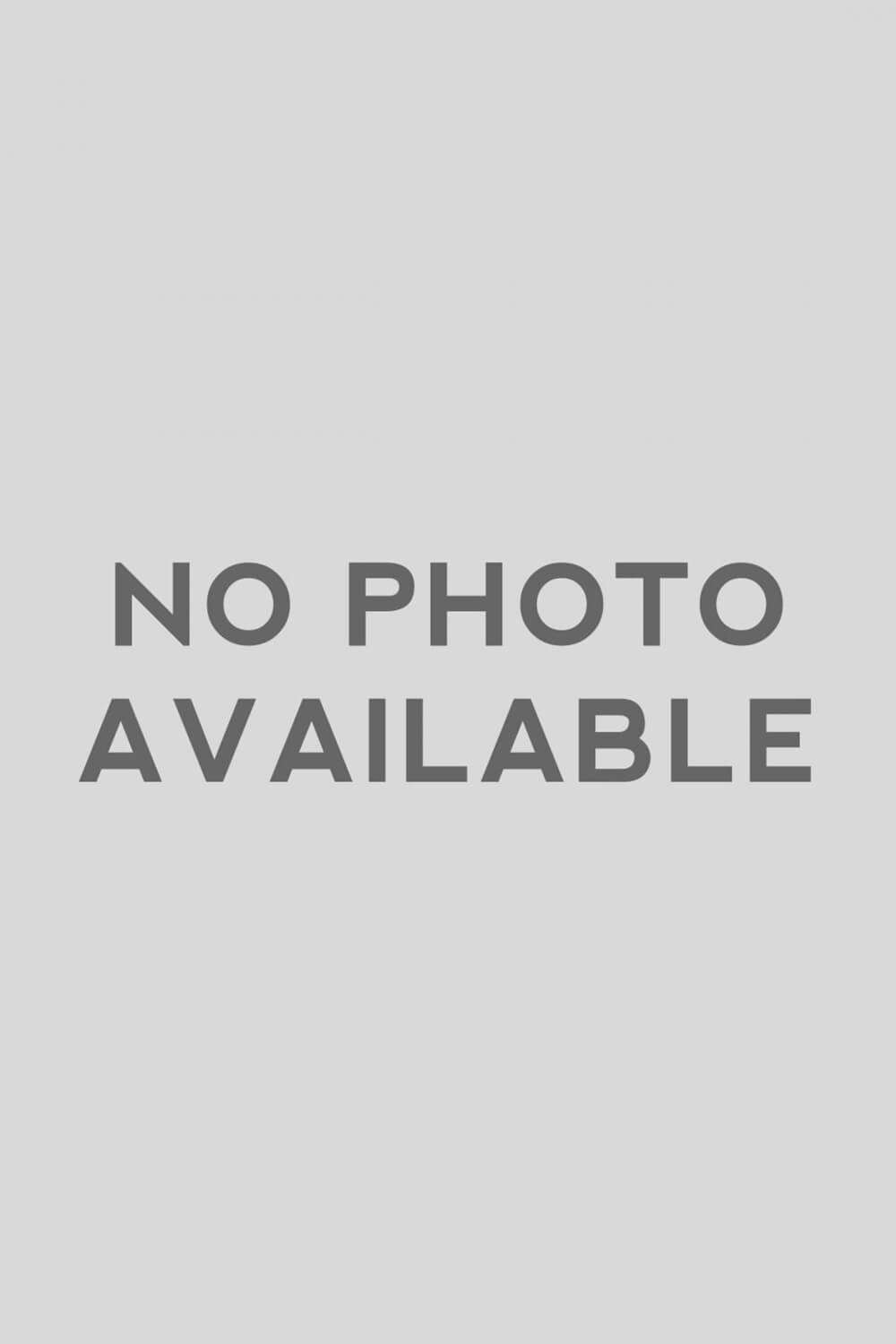 Web Developer
Our Full Stack Developer and Systems Administrator, Aaron Wilkins, has been an essential asset to Prosperous I.M. Inc. since October 2015. With the ability to learn new skills quickly, and a desire to be of assistance to anyone on our team, Aaron has made great contributions to the advancement of our company. Among all that he has done for us, one stand out creation of his would be the social media manager we use, SocialCola, a tool we use to manage job and site postings for all of our social media platforms. Aaron also took the liberty to completely develop our own call tracking software, which is miles ahead of our competition.
Determined to follow his dreams, Aaron taught himself programming at the age of 10 and had his first dynamic site by the time he was in the 6th grade. He recently graduated from Pensacola State College with an Associate Degree in Computer programming and Analysis and is a member of PSC Alumni, the Escambia Amateur Astronomers Association, Emerald Coast Community Makers, the Pensacola Linux Users Group, and Startup Weekend Pensacola. He has lived in the Pensacola area, his entire life.
During his time off, Aaron can be found attending live music events around town or participating in outdoor activities like kayaking, snorkeling, and hiking. He loves to spend time with his friends and family, especially his young niece, Jolene, and his dachshund, Delilah.
Aaron never ceases to amaze us with his work ethic and drive to create solutions that will improve the day–to–day operations within our office. We look forward to seeing where his curiosity and ambition as he continues to flourish with our company.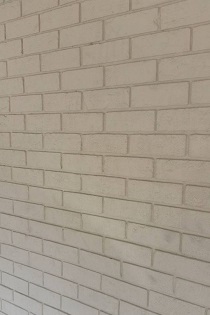 Online Marketer
To learn more about joining our team, visit here!
Eddie Hill
Grand Master Prosperite
(850) 462-5272