Website Design, Development & Othere Services
Domain Registration
The first step of web development or design is to register for your domain name – we can help with that. When is comes to owning a domain, you want to keep a few things in mind like remembering to renew your domain and registering yourself as the owner.
We will keep you on track with your domain registration and make sure you follow all the do's, while steering away from the don'ts, of domain name registration.
Custom Webite & App Layout & Design
Your website is easily the first time people come in contact with your brand – you want it to be memorable. With our custom website layout design, your website can be exactly what you want it to be and just what a prospect needs to be wooed into client-hood.
If you're looking for a website that you can access without having a 4 year degree in Software Engineering – our Content Manager System is perfect for you.
Artfully designed graphics plus website design you've always wanted for your business is not too far out of reach. Our team of developers and graphic designers have put their brains together to create websites that rival artwork of Van Gogh – okay maybe not Van Gogh, but pretty close!
Custom Contact Forms
What really drives your business? Most likely, it's your customers and prospects. Without them where would you be? Where would we be? Where would any local business be?!
The point is, you need something to gain information about your leads and prospects. Our contact forms are user friendly, functional, and beneficial to you, your business, and your CRM system.
You need a way to gain information from your prospects, and we've got it.
Maybe you were looking for something more than just a simple contact form… something more, robust? No worries, our custom contact forms can be used for scheduling appointments or even as an internal time clock for your company. Our developers have the know how to make sure your custom contact form is exactly what you're looking for.
Custom 3rd Party Data Integration
Have you ever tried to build something from IKEA and thought to yourself, "Why isn't there a thing that can attach to this thing and make everything function more smoothly?" Yeah – we've all been there…
That's why we offer 3rd party data integration. Sometimes, there is an extra puzzle piece out there, like a plug-in or an integration, that is needed to make your website run smoother and simpler. Our team is fully knowledgeable of what puzzle piece may be needed to make your website complete.
Online Shopping Cart
If your business has a product or service, obviously you're going to need shoppers! We can create the ideal online shopping cart to improve your customer's shopping experience that allows them to sort through your products with the greatest of ease.
Custom Copy
Picture this, you're sitting in your favorite office chair with a fresh cup o' joe and a candle to help get your creative juices flowing. You've got the best view in the office right outside your window and you open your laptop to start writing the perfect content for your website. As your hands touch the keyboard, nothing happens – writer's block. It's happened to us all and it's the worst, right?
When your writer's block has unpacked and moved in, our copywriters are here to help. We have a team of creative, grammatically responsible, and concise copywriters to get your website content up to speed.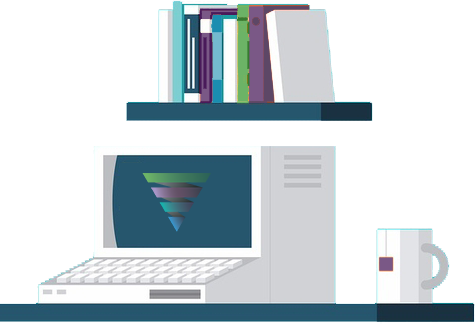 Custom Web Tool Development
A custom web tool can be created for scheduling services, appointments, or calculating fees. For example, if you're a Mortgage Lender, you can have a mortgage calculator on your website because of custom web tool development – hurray! Our team of developers can create a similar tool for your website or for your company if you need a tool for your staff, e.g. an internal time clock.
Eddie Hill
Grand Master Prosperite
(850) 462-5272