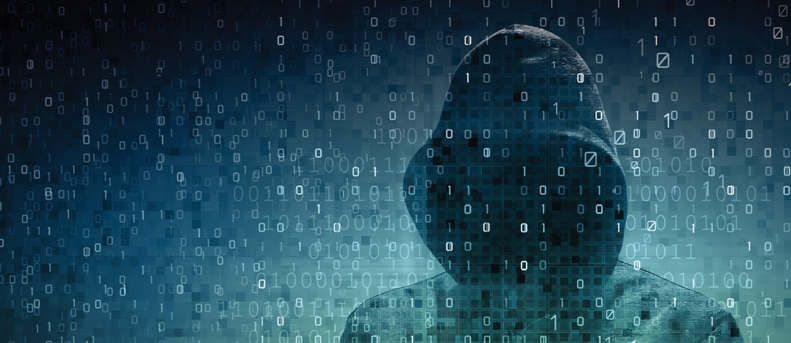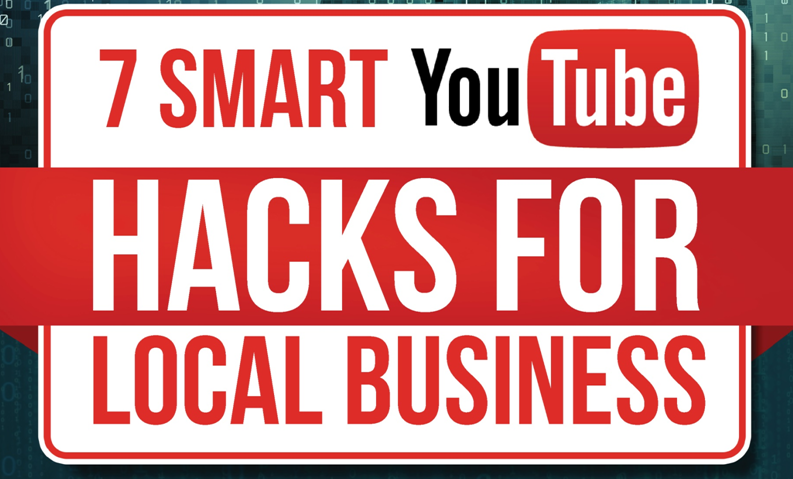 It is time to stop looking at YouTube as only a place to watch cat videos and viral videos and to start using YouTube as a way to market your business and engage your followers.
In fact, YouTube is the second-largest search engine in the world – and it's got more than a billion users! No matter what you're selling, YouTube should be part of your marketing mix.
For local businesses, the cost of producing videos might seem to be prohibitive, but it all comes down to the return you get on your investment. It's worth spending a bit more up front if you can recoup those expenses on the back end.
We want you to put YouTube to work for your business – and so we've come up with these 7 smart YouTube hacks to help you do it.


Whether you know this or not but YouTube creates a transcript for every video that is uploaded and if you as the producer can customize it for your SEO purposes. It may take a while to appear – and it might not be perfect – but eventually, your videos will have transcripts.
The downside of the process is that the transcripts that YouTube creates are often riddled with mistakes – but you can correct them and boost your engagement at the same time.
You have two options here. The first is to upload your own transcript when you add the video. You can do that by clicking the CC (closed captioning) button, choosing a language, and then following the instructions.
The second option is to wait until YouTube adds the transcript and then access it via the CC button and edit it to correct mistakes. You can use the convenient "Pause while typing" feature to make changes.
Either way, we also recommend pasting the entire transcript into the description box so you can reap the SEO benefits.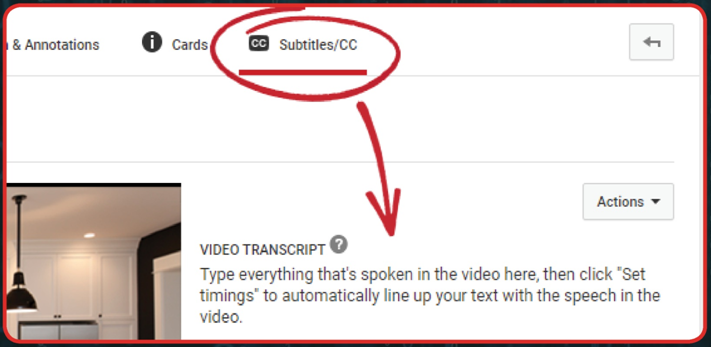 Have you ever wanted to share a video but have the video play at the exact point that you want your followers to see?  A simple hack can help you post a video so that it will start playing at the precise spot you choose.
All you need to do to use this hack is to click the share button on the video you want to post. Underneath the list of sharing options, you'll see a little box that says "Start Video at" with a black space where you can enter the time stamp you want.
If you pause the video where you want it to start the field will auto-fill. Otherwise, you can type in the time. Then, wait a minute for the URL to update, copy it, and share it.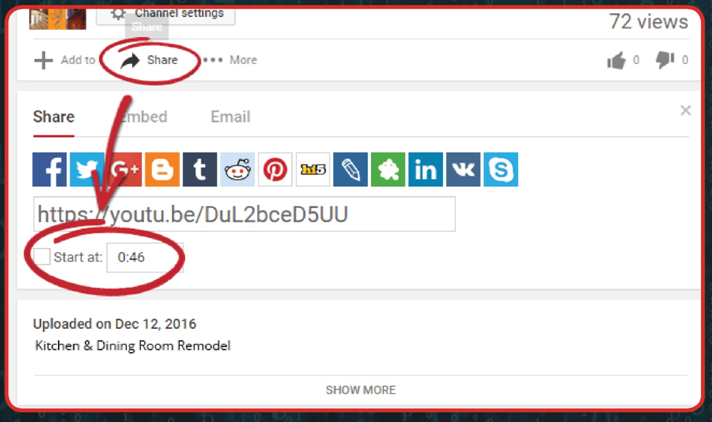 You'll need to meet some minimum requirements to take advantage of this hack. As long as your channel has:
Been in existence for at least 30 days
Attracted at least 100 subscribers
An uploaded photo as a station icon
Uploaded station art
To create a custom URL, open your YouTube settings and click the "Advanced" option. If you're eligible for a unique URL you'll be prompted to create one.
Just one caveat: make sure to choose the name you want and double-check your spelling. Once you've created a URL, you cannot go back and edit it.



There is numerous ways to add back links on your YouTube page but one of the most effective is to have that link on the actual video. When a user clicks it, the video will pause and your link will open in a new tab.
Adding a clickable link is easy, and you'll have the option of choosing a note, a speech bubble, a title, a label, or a spotlight. To do it, go to the Video Manager and then select the video you want to edit. Click "Edit" and choose your link option from the drop-down menu. From there, you can simply follow the directions.
It's worth noting that you can also add end cards to your video using this same feature.


Live videos like the ones on periscope and Face book are very effective and you can do the same exact thing on YouTube. Streaming live to your followers is a great way to engage them and attract new followers, too.
You might not know that YouTube live streaming is an option. It's not quite as straightforward as Facebook Live, but your subscribers will get a notification when you go live.
You can find detailed instructions on how to stream video live on YouTube by clicking here.


Take advantage of YouTube's free catalog of sounds and other production effects. You can access their huge library of free music and sound effects by clicking here.
To use the clips, all you need to do is click the download button and save it to your computer as an mp3 file. Once it's saved, you can add it to a video or use it for any other purpose.
The one caveat here is that some of the music clips do require some attribution. Since the requirements may vary from clip to clip, you'll have to look at the particular song you choose to make sure you're handling it properly.


Just like on Google where you can track statistics on almost any kind of information, YouTube also has that option!
If you click here, you can access Google Trends and then filter the results so you see only trends on YouTube.
In some cases the YouTube trends may be pretty close to what you'll find on Google, but the results might surprise you. When the trends diverge, you can use the opportunity to create content that's more likely to attract viewers on YouTube.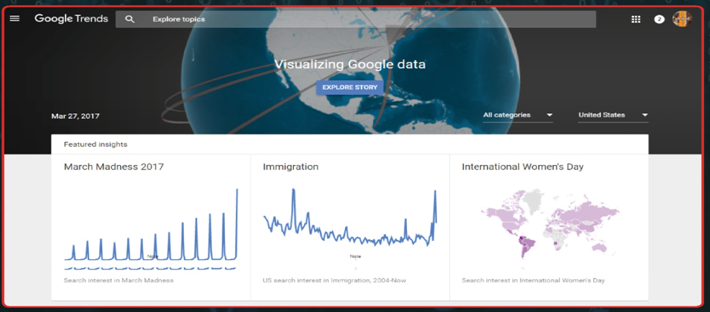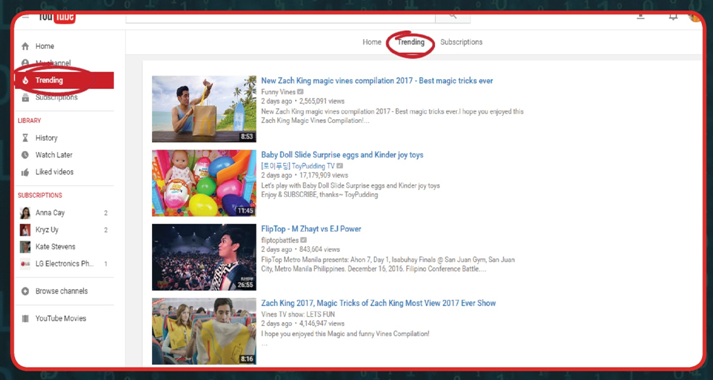 What are you waiting for? YouTube is a great tool for marketing local businesses, and you can use it in many different ways. The 7 hacks here are really just the tip of the iceberg, but the more videos you create and share, the more creative you can get by exploring the other tools and options available.